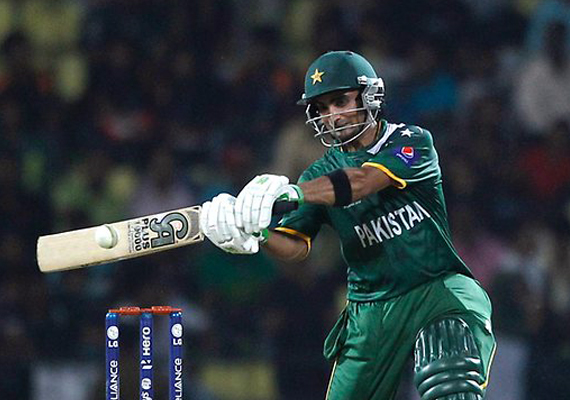 BPL auction: Imran Nazir becomes highest paid cricketer of Pakistan
DHAKA: Pakistani cricketer Imran Nazir topped the golden category for foreign players when he was picked up by the Chittagong Kings for $2,80,000. That made him the second highest in payment.
Dhaka Gladiators bought Shahid Afridi for $2,75,000. spinner Saeed Ajmal was sold for $1,15,000, and former batsman Azhar Mahmood got $206,000.
Shoaib Malik was given a $85,000 contract from the Khulna Royal Bengals.
The auctions was held at Hotel Radisson.
Besides, Bangladesh's former Captain Shakib Al Hasan became the highest-paid 'golden category' cricketer after the Dhaka Gladiators purchased him for $3,65,000 at Bangladesh Premiere League auctions on Thursday.
Shakib's price shot past the maximum bar of $70,000 set for the local golden-category cricketers as the franchises bid hard to have him in their tents.
Sylhet Royals had Bangladesh's incumbent Captain Mushfiqur Rahim for $2,05,000, while Duronto Rajshahi paid $1,65,000 for Tamim Iqbal. Vice Captain Mahmududllah Riad fetched $1,25,000 from the Chittagong Kings.
The BPL Governing Council has fixed an expenditure limit of $15,00,000 for the franchises this year. No franchise can have more than 10 foreign players while only five of them can be used during a particular match.
The second edition of BPL will start from Jan 18, 2013
Source
HERE